RAID Recovery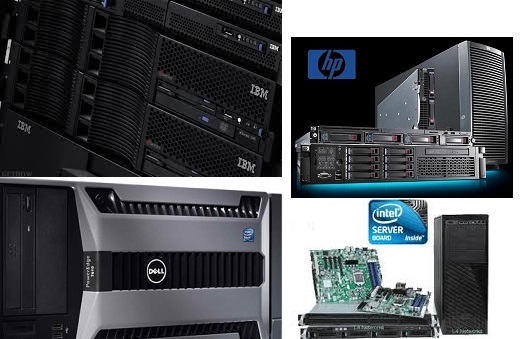 Unprecedented efficacy, supreme precision,top-notch accuracy and standard quality are certainly some of the most significant factors that are taken into consideration when rifling through a reliable data recovery service. AlRawee Data Recovery amalgamates such attributes in an extremely strategized manner and specializes in helping people recover data from all operating systems. Being a leading data recovery service, the Company also recovers data from a wide range of high capacity devices – including RAID, SAN, NAS, tape and multi-disk servers. Our skilled and technically-versed professional engineers help you seamlessly recover lost mail servers, databases, ERP/accounting systems and other mission-critical data.
Concurrently, our virtuosos have been certified by leading encryption vendors to securely recover important data files. We thoroughly stand distinguished for integrating a safe, temperature and humidity controlled environment – which not only acquires optimum recovery statistics, but also safeguards hard disk drive platters. Our proficient engineers also protect the clients' delicate electronic components from harmful particles when they are vulnerable to destruction and smash up.
Certified Secure Data Recovery
Standing proud as a leading data recovery company, AlRawee Data Recovery effortlessly transcends others in the world by incorporating the process of undergoing annual SOC 2 Type II Audits for an enriched, enhanced control structure. Irrespective of what your concern is – securing your personal and confidential data from security breach or recovering your critical data, we simply deliver the best of recovery services to cater to all your needs.
Since the significant SOC 2 Type II Audit Report is mandated by most data recovery customers, AlRawee Data Recovery ensures to qualify and sustain supreme quality standards to recover data. We help recover databases for businesses that must protect health information, companies with legally-protected customer information, and service providers of ecommerce solutions.
We also proffer data recovery for universities with protected student information and publicly traded organizations that must adhere to the Sarbanes Oxley Act of 2002 by the virtue of a SOX audit for SOX compliance. As the most trusted data recovery service, AlRawee Data Recovery further ascertains to recover data for the loan originators and credit ranging agencies along with their providers.
Lost Critical Data?
AlRawee Data Recovery can help you recover and save it!
Renowned as one of the most advanced and result-oriented data recovery services worldwide, AlRawee Data Recovery has rightly been trusted and relied by major companies across the globe. Since a decade, we have been helping our clients and customers protect and recover their critical data from storage devices that crash, fail mechanically and become physically damaged. Our widespread client base, however, encompasses some highly reputed names. We, in a nutshell, carve a niche in saving your critical data once it is lost or damaged – ensuring the quality and utmost efficacy.